Disclosure "As an Amazon Associate I earn from qualifying purchases made through the links below or I may earn money or products from the companies mentioned in this post.
Options for becoming a Doula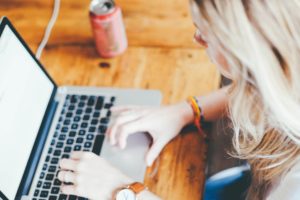 In the article about what is a Doula we discussed the differences between Birth Doulas and Postpartum Doulas. To read that click the link http://www.theclassybrokegirls.com/what-is-a-doula-birth-and-postpartum/
In this article we will look at the various options for becoming a Doula
These include online only, in person and online and in person options.
A reading list is included from the various training website. Some certifying organizations have a required reading list and require essays. Some organizations just have a recommended reading list. Each certifying organization is different in what they require. Some organizations will require you attend births to get certified while others will give you certification without attending births first.
Also provided are some podcast to listen to and some videos to watch either before you start your training or during. These may help you decide if being a doula is for you and broaden your view of pregnancy, labor and birth and child raising.
Online Training
Birth Arts International: http://www.birtharts.com/
mostly online expect taking a child birth education series
Required reading list
required 5 birth attendance for certification
4-8 months online about $400 dollars not including books and childbirth education series
Maternity Wise: http://www.maternitywise.com/
Online option
$578
Digital turtiorials
curriculum Manual
open book assignments
Business training
trainer mentoring by phone or email
care for 3 families
required 11 books to read
Madriella: https://madriella.org/enrollnow/
Online ( can attend a workshop for $150 if want)
3 mandatory books to read and write report and 2 optional books for birth doula
required CPR/first aid certification for postpartum doula certification
$300 for birth doula, postpartum, massage for the laboring women, childbirth education, breastfeeding support and loss and bereavement ( payment plan available)
Use Code bauder804 for $50 off your professional membership which makes starting as doula even better.
International Doula Institute: Birth and postpartum option
Daily/weekly Lesson Plans taught by expert doctors, nurses, midwives, dietitians and doulas.

Multimedia

Assignments, tests, quizzes, and projects for each class.

Membership in a specialized community of doulas, in which support, encouragement and resources are freely shared.
Access to Doula Trainer via Phone and Email for 1 Year: Included! ($800 Value)
Membership in our "Secret" Facebook Support Group: Included! ($200 Value)
Doula Mentorship: Included! ($400 Value)
Online Doula Workshop*: Included! ($600 Value)
Certification Examination: Included! ($100 Value)
Certification: Included!
Shipping and Handling: Included!
Total Tuition Cost for ONE: $690
Total Tuition Cost for BOTH: $1380
Here is how you get certified as a doula through International Doula Institute:
Complete all modules of the online curriculum including readings, real world practice, written assignments and tests.

Sign the Scope of Practice

Sign the Professional Code of Conduct Statement

Sign the Disciplinary Standards
CAPPA (online option) http://www.cappa.net/
Total cost: $745.00 and up (includes membership fee, online distance learning course, manual, dvd, scope of practice cards and access to CAPPA academy, scope of practice intensice review, understanding birth booklet and understanding breastfeeding booklet) plus cost of books
Course Requirements:
2 years to complete, be a CAPPA member, must be over 18 years old, enroll in distance learning course
Read the CAPPA Labor Doula training manual, the required books and watch the required DVD 
Order, read, and complete all online content, including videos, from the Understanding Breastfeeding Book and the Understanding Birth Book available in the CAPPA shop.
Attend a minimum of three labors/births as a doula. You'll be required to obtain evaluations from parents and healthcare providers.
Create a resource list with information on local support for parents.
Sign required forms
Pass the multiple choice exam and essays. An 85% passing grade is required.
Complete the Scope of Practice Intensive Review and pass the Scope of Practice Quiz.
Childbirth international: https://childbirthinternational.com/portfolio/childbirth-educator-training/
recommended reading list
all online
Birth Doula
Printed One Payment: $630 (+ shipping)

Green One Payment: $600

Printed Five Installments: $136/month for 5 months (+ shipping)

Green Five Installments: $130/month for 5 months
Postpartum Doula
Printed One Payment: $630 (+ shipping)

Green One Payment: $600

Printed Five Installments: $136/month for 5 months (+ shipping)
Bebo Mia Doula Training: https://www.bebomia.com/
$979 one time payment
$359 3 payments
$179 6 payments
Get certified as both a birth doula and a postpartum doula, plus you get training in starting your business.
12 week program with live videos or can watch later if miss live video
24 months to complete program
required reading list
Current CPR certification required
Attend 1 postnatal shifts; minimum 4.

Attend 3 births – minimum 50 hours attending and supporting labour/birth cumulatively
Volunteer births receive one prenatal visit. Paid births receive two.

Must remain with mother to provide immediate postpartum care for at least 90 minutes

Only 1 birth may be an ELECTIVE Cesarean Section

Must complete the labour summary form provided by bebo mia

Each summary form has to be reviewed and signed by the nurse, midwife or GP who attended the delivery when possible

An evaluation for for each birth must be filled out by laboring woman or support person/partner
Pass final exam with a grade of 85%
Cardinal Birth doula training: http://cardinalbirth.com/doula-training-certification/
$250
online
required reading list
online assignements
videos
evidence based research articles required
Facebook group
Stillbirth Day: https://stillbirthday.com/sbd-doula-registration
combining a complete birth doula preparation program with an intensive bereavement doula training
a fully online, at-your-own-pace, group support, certification program
will be certified as a traditional birth doula, and, certified as a bereavement doula
8 open book exams based on 8 chapter lessons, each corresponding with a designated file.  Each open book exam has approximately 10 questions
2 book reviews and a community project
In person workshops
Dona: https://www.dona.org/
Labor Doula or postpartum 
a DONA approved doula workshop
a reading list developed by the world's top doulas
additional training in breastfeeding (online option)
auditing a childbirth class (birth doulas only)
hands-on support for several clients
professional evaluation and self-reflection
developing a resource list for your community
business webinar training
an essay
Reference list
Attendance at a DONA approved birth doula workshop (valid for four years from completion) 
Prodoula: https://www.prodoula.com/
20 hour workshop must be attended in its entirety. Cost for this 2 day intensive is $595 (US Dollars) plus an additional first year membership fee of $75 (US Dollars). Annual membership fee for each subsequent year is $50 (US Dollars).
$720
2 day workshop, attendance at 3 births with evaluations written for you, at home assignments and a Skype call required for certification.
The first step is to take a training workshop. During this workshop you will build a foundation for earning your certification, serving your future clients and building your Doula business.
Check the website for currently scheduled classes. If there isn't one scheduled in your area, contact them – your paid registration ($595* for Postpartum & Infant Care Doula Workshop OR $595* for Labor Doula Workshop) will require them to put a training on the calendar in your area, to take place within eight weeks
To labor Doula Training: http://www.tolabor.com/
Currently revamping their workshop.
No 2018 workshops listed on their website as of June 1 2018
Required Reading, Listening and Viewing for Birth Doula Certification
realdoula: http://realdoula.com/
Successful completion of the 4 online learning modules (prerequisites)
Attend a hands-on 8 hour workshop
Each module takes approximately 60 minutes = 4 hours online
Hands-on workshop = 8 hours in person
Approximately 12 hours from start to certification
No births required for certification, leave workshop with certification after finishing online learning modules
$500 birth doula
$500 postpartum doula
Best Doula Training: https://bestdoulatraining.com/
$595 registration fee covers everything – besides books. BEST has no packets and no membership fees. Registrations received 6 weeks prior to a workshop are eligible for an early bird discount making the total investment $495.
Register and pay for your training. Get excited!

Read the books from the required

reading list

.

View the included online childbirth and breastfeeding courses. (waived if you are a childbirth educator or doula).

Complete your blood borne pathogens course.

View The Business of Being Born.

ATTEND TRAINING!
CAPPA: http://www.cappa.net/
Total cost: $670.00 and up, plus cost of books

Attend a CAPPA Labor Doula training class 

meet all the same requirements as the online option including CAPPA academy, reading list and other assignments
attend required births
Maternity Wise: http://www.maternitywise.com/
In person workshop 2 day for labor or 3 for labor and postpartum
The pricing is all-inclusive.
This means it includes your Membership fee ($49) and your Certification Packet fees ($29 each program) as well as the cost of the Workshop, lunch and snacks.
Labor Doula Training: $525
Postpartum Doula Training: $375
Cost (discounted) for BOTH Workshops: $750
Care for 3 families
required 11 books to read
Books to read
"As an Amazon Associate I earn from qualifying purchases made through the links below"
The Birth Partner: A Complete Guide to Childbirth for Dads, Doulas and All Other Labor Companions by Penny Simkin (2013, or later)
The Doula Book: How a Trained Labor Companion Can Help you Have a Shorter, Easier and Healthier Birth by Marshall and Phyllis Klaus (2012, or later)
Birth Ambassadors: Doulas and the Re-Emergence of Woman-Supported Birth in America by Christine H. Morton with Elaine G. Clift (2014, or later)
Ina May's Guide to Childbirth by Ina May Gaskin
The Thinking Womans Guide to a Better Birth by Henci Goer
Pregnancy, Childbirth and the Newborn by Penny Simkin
Emotional Intelligence 2.0 by Travis Bradberry
The Labor Progress Handbook by Penny Simkin
Mothering the New Mother by Sally Placksin
The Baby Book by William Sears
What to Expect when you are Expecting Twins, Triplets or Quads by Barbara Luke
Becoming Us, 8 Steps to Grow a Family that Thrives by Elly Taylor
The Happiest Baby on the Block video and/or book by Dr. Harvey Karp
The Complete Book of Pregnancy and Childbirth, 4th ed. – Sheila Kitzinger
The Cesarean – Michel Odent
Born in the USA – Marsden Wagner
Experienced Doula: Advanced Skills for Hospital Doulas By Cassaundra Jah, CPM, IBCLC
The Gentle Art of Newborn Family Care: A Guide for Doulas and CaregiversThe Doula Business Bible – Marinda Lloyd
How to rock your doula client interview: From enquiry to paying clients – Kelly Evans
The Ultimate "How To" Guide For Doulas ~ How To Become A Doula And Create A Successful Business Doing What You Love! – April Rain
The Doula Business Guide: Creating a Successful Mother-baby Business 2nd Edition – Patty Brennan
The Community-Based Doula: Supporting Families Before, During, and After Childbirth, by Rachl Abramson, Ginger K., Breedlove, and Beth Isaacs
Beautiful! Images of Health, Joy, and Vitality in Pregnancy and Birth. by Jennie Joseph
The Pregnancy Book – William and Martha Sears
Pregnancy the Natural Way – Zita West
The Scientification of Love – Michel Odent
A Holistic Guide to Embracing Pregnancy, Childbirth, and Motherhood – Karen Salt
Reclaiming the Spirituality of Birth: Healing for Mothers and Babies – Benig Mauger
Bountiful, Beautiful, Blissful: Experience the Natural Power of Pregnancy and Birth with Kundalini Yoga and Meditation – Gurmukh Kaur Khalsa
Wise Woman Herbal for the Childbearing Year (Wise Woman Herbal Series, Book 1)
Herbal Healing for Women by Rosemary Gladstar
Ayurveda for the Childbearing Years – Terra Rafael
Breastfeeding Made Simple: Seven Natural Laws for Nursing Mothers, by Nancy Mohrbacher, IBCLC, Kathleen Kendall-Tackett, Ph.D., IBCLC
Ina May's Guide to Breastfeeding, by Ina May Gaskin
The Ultimate Breastfeeding Book of Answers, by Jack Newman, MD., and Teresa Pitman
Breastfeeding, 2nd ed. – Suzanne Arms, Chloe Renfew
The Breastfeeding Book: Everything You Need to Know About Nursing Your Child from Birth through Weaning – William and Martha Sears
The Womanly Art of Breastfeeding – La Leche League International
Silent Knife: Cesarean Prevention and Vaginal Birth after Cesarean (VBAC) – Nancy Wainer Cohen
Open Season: A Survival Guide for Natural Childbirth and VBAC in the 90s (Critical Studies in Education & Culture) – Nancy Wainer Cohen
The VBAC Companion: The Expectant Mother's Guide to Vaginal Birth After Cesarean – Diana Korte
Vaginal Birth After Cesarean: The Smart Woman's Guide to VBAC – Elizabeth Kaufmann
Birth after Cesarean: The Medical Facts – Dr. Bruce Flamm
Natural Birth After Cesarean: A Practical Guide – Johanne C. Walters , Karis Crawford
Empty Arms: Hope and Support for Those Who Have Suffered a Miscarriage, Stillbirth, or Tubal Pregnancy – Pam Vredevelt
Ended Beginnings – Claudia Panuthos
The Bereaved Parent – Harriet Sarnoff Schiff
supporting Birth & Bereavement as a Doula: A concise guide based on stillbirthday training – Heidi Faith
The New Pregnancy & Childbirth: Choices and Challenges by Sheila Kitzinger (2011, or later)
The Mother of All Pregnancy Books: an All-Canadian Guide to Conception, Birth and Everything in Between by Ann Douglas (2012, or later)
The Simple Guide to Having a Baby: a Step-by-Step Illustrated Guide to Pregnancy and Childbirth by Janet Whalley, Penny Simkin and Ann Keppler (2012, or later)
 Optimal Care in Childbirth: the Case for a Physiologic Approach by Henci Goer and Amy Romano (2012, or later)
An Easier Childbirth: a Mother's Guide to Birthing Normally by Gayle Peterson (2008, or later)
 Natural Hospital Birth: the Best of Both Worlds by Cynthia Gabriel (2011, or later)
 Breastfeeding Made Simple: 7 Natural Laws for Nursing Mothers by Nancy Mohrbacher and Kathleen Kendall-Tackett, (2010, or later)
Dr. Jack Newman's Guide to Breastfeeding: the Canadian Expert Offers the Most Up-to-Date Advice on Every Aspect of Breastfeeding by Jack Newman and Teresa Pitman (2015, or later)
The Womanly Art of Breastfeeding by Diane Wiessinger, Diana West and Teresa Pitman (2010, or later)
 The Nursing Mother's Companion by Kathleen Huggins (2015, or later)
 This Isn't What I Expected: Overcoming Postpartum Depression by Karen Kleiman and Valerie Davis Raskin (2013, or later)
 The Hidden Feelings of Motherhood by Kathleen Kendall-Tackett (2005, or later)
 Transformed by Postpartum Depression: Women's Stories of Trauma and Growth by Walker Karraa (2014, or later)
 Postpartum Depression and Anxiety: A Self-Help Guide by Pacific Postpartum Support (2014, or later)
Doula Programs: How to Start and Run a Private or Hospital-Based Program with Success! by Paulina Perez with Deaun Thelen (2010, or later)
The Only Grant-Writing Book You'll Ever Need by Ellen Karsh and Arlen Sue Fox (2014, or later)
 Winning Grants Step by Step: The Complete Workbook for Planning, Developing and Writing Successful Proposals by Tori O'Neal-McElrath (2013, or later)
 You, Inc.: The Art of Selling Yourself by Harry Beckwith and Christine Clifford (2011, or later)
 Worth Every Penny: Build a Business That Thrills Your Customers and Still Charge What You're Worth by Sarah Petty and Erin Verbeck (2012, or later)
 Body of Work: Finding The Thread That Binds Your Story Together by Pamela Slim (2013, or later)
Misconceptions: Truth, Lies, and the Unexpected on the Journey to Motherhood by Wolf (2013)
Mothering the New Mother: Women's Feelings and Needs after Childbirth: A Support and Resource Guide by Packsin (2000)
The Year after Childbirth: Enjoying Your Body, Your Relationships, and Yourself in Your Baby's First Year by Kitzinger (1996)*
The Mother of All Baby Books: The Ultimate Guide to Your Baby's First Year by Douglas (2012)
The Wonder Weeks: How to Stimulate Your Baby's Mental Development and Help Him Turn His 10 Predictable, Great, Fussy Phases into Magical Leaps Forward by Plooij (2013)
Touchpoints: Birth to Three: Your Child's Emotional and Behavioral Development by Brazelton (2006)
Your Baby is Speaking to You: A Visual Guide to the Amazing Behaviors of Your Newborn and Growing Baby by Nugent (2011)
Your Amazing Newborn by Klaus
And Baby Makes Three: The Six Step Plan for Preserving Marital Intimacy and Rekindling Romance after Baby Arrives by Gottman (2008)
Becoming a Father: How to Nurture and Enjoy Your Family by Sears (2003)
Fathering Right from the Start: Straight Talk about Pregnancy, Birth, and Beyond by Heinowitz (2001)
Bonding: Building the Foundations of Secure Attachment and Independence by Kennell and Klaus (1996)*
The Vital Touch: How Intimate Contact with Your Baby Leads to Happier, Healthier Development by Heller (1997)*
 Helping Baby Sleep: The Science and Practice of Gentle Bedtime Parenting by Gethin and Macgregor (2009)
Sweet Sleep: Nighttime and Naptime Strategies for the Breastfeeding Family by La Leche League International (2014)
I'm Listening: A Guide to Supporting Postpartum Families by Honikman (2014)
The Postpartum Husband: Practical Solutions for Living with Postpartum Depression by Kleiman (2001)
Essential Exercises for the Childbearing Year: A Guide to Health and Comfort Before and After Your Baby is Born by Noble (2003)
The Year after Childbirth: Enjoying Your Body, Your Relationships, and Yourself in Your Baby's First Year by Kitzinger (1996)*
 Nurturing Beginnings: Guide to Postpartum Care for Doulas and Community Outreach Workers by Pascali Bonaro (2014, Kindle only)
Nurturing the Family: The Guide for Postpartum Doulas by Kelleher (2002)
Body of Work: Finding the Thread That Ties Your Story Together by Slim (2013)
The Doula Business Guide: Creating a Successful Motherbaby Business by Brennan (2014)
Special Women: The Role of the Professional Labor Assistant – Paulina Perez
Doula: We Couldn't Have Done It without You! The Ultimate Guide to Labor Support during Pregnancy and Childbirth – Antoinette Bond, Janet M. Graham
The Doula Advantage: Your Complete Guide to Having an Empowered and Positive Birth with the Help of a Professional Childbirth Assistant – Rachel Gurevich
Doula Programs – Paulina Perez
The Nurturing Touch at Birth: A Labor Support Handbook – Paulina Perez • Birth Balls: Use of Physical Therapy Balls in Maternity Care – Paulina Perez
Herbal and Aromatherapy Remedies for Pregnancy, Birth and Breastfeeding Demetria Clark
Birthing from Within: An Extra-Ordinary Guide to Childbirth Preparation – Pam England
Sacred Birthing – Sunni Karll • A Good Birth, A Safe Birth : Choosing and Having the Childbirth Experience You Want, Third Revised Edition by Diana Korte
Mother's Intention: How Belief Shapes Birth – Kim Wildner
Active Birth: The New Approach to Giving Birth Naturally – Janet Balaskas
Gentle Birth Choices. – Barbara Harper
Having a Baby, Naturally: The Mothering Magazine Guide to Pregnancy and Childbirth – Peggy O'Mara
 Rediscovering Birth – Sheila Kitzinger
An Easier Childbirth: A Mother's Guide for Birthing Normally – Gayle Peterson
Bestfeeding, – Suzanne Arms, Chloe Renfew
The Breastfeeding Book: Everything You Need to Know About Nursing Your Child from Birth through Weaning – William and Martha Sears
The Complete Book of Breastfeeding – Marvin S. Eiger, Sally Wendkos Olds
The Nursing Mother's Companion – Kathleen Huggins
Nursing Mother, Working Mother: The Essential Guide for Breastfeeding and Staying Close to Your Baby After You Return to Work – Gale Pryor
Breastfeeding Special Care Babies – Sandra Lang
The Ultimate Breastfeeding Book of Answers : The Most Comprehensive Problem-Solution Guide to Breastfeeding from the Foremost Expert in North America – Jack Newman
Education & Counseling for Childbirth – Sheila Kitzinger
Empty Arms: Hope and Support for Those Who Have Suffered a Miscarriage, Stillbirth, or Tubal Pregnancy – Pam Vredevelt
Expecting Adam: A True Story of Birth, Rebirth, and Everyday Magic – Martha Beck
Choosing Naia : A Family's Journey – Mitchell Zuckoff
The Bereaved Parent – Harriet Sarnoff Schiff
Swallowed by a Snake: The Gift of the Masculine Side of Healing – Thomas R. Golden
Vaccinations: A Thoughtful Parent's Guide: How to Make Safe, Sensible Decisions about the Risks, Benefits, and Alternatives – Aviva Jill Romm
The Baby Book: Everything You Need to Know About Your Baby from Birth to Age Two (Revised and Updated Edition) – James Sears
The Attachment Parenting Book: A Commonsense Guide to Understanding and Nurturing Your Baby – Martha Sears, William Sears
Three in a Bed: The Benefits of Sharing Your Bed With Your Baby – Deborah Jackson
The Natural Child: Parenting from the Heart -Jan Hunt
Primal Health: Understanding the Critical Period Between Conception and the First Birthday – Michel Odent
Natural Family Living: The Mothering Magazine Guide to Parenting – Peggy O'Mara
The Continuum Concept – Jean Liedloff
After the Baby's Birth, 2nd ed. – Robin Lim
Herbal Healing for Children– Demetria Clark
Podcasts
toRaise Questions Doula Podcast by toLabor- available on iTunes or stitcher radio
Indie Birth podcast– https://www.indiebirth.org/podcastarchive/
Evidence Based Birth podcast– Stitcher Radio
Birth Kweens- Stitcher Radio, iTunes or  http://birthkweens.libsyn.com/
Youtube videos/channels 
Tedx Talks:
Why Fathers should be present at births
 Home or Hospital: Holding the space for human birth
Breastfeeding and the modern women
Reducing Fear of Birth in US culture- Ina May Gaskin
Mama Natural
Your Doula Bag
Midwifery Today
The Positive Birth Company
Baby Center
Documentaries to watch
Comfort Measures for Childbirth DVD by Penny Simkin
Pregnant in America- Amazon prime streaming
The Business of being Born- Amazon
More Business of being Born- Amazon
This is Birth with Lisa Lang-http://money.cnn.com/this-is-birth-with-lisa-ling/?why-i-regret-my-scheduled-c-section
The Mama Sherpas- Amazon
Milk- Amazon Prime streaming
Midwife- Amason
Why not Home- Amazon
A breech in the system- Amazon Prime streaming
Natural Born Babies- Amazon Prime Streaming
The Milky Way- Amazon Prime Streaming
Educational Blog Posts
https://www.indiebirth.org/category/natural-childbirth/
https://evidencebasedbirth.com/blog/
Instagram
https://www.instagram.com/thebirthfriend/
(Visited 648 times, 1 visits today)