Disclosure "As an Amazon Associate I earn from qualifying purchases made through the links below or I may earn money or products from the companies mentioned in this post.
Are you considering ordering from Young Living or getting a wholesale membership?
A year ago I was wondering the same thing. Should I order from Young Living? Are the products any good? What will I even buy? Let me tell you how and why I came to love Young Living.
Making the Switch
I have been using Young Living products in my house and on myself for almost a year now. I started with using essential oils about a year before that. I have found some essential oil companies I love and believe that they offer great quality for not a very expensive price. So why do I keep going back to Young Living when it cost more?
Young Living claims it has the highest quality. I don't know if I necessarily agree with that because I haven't found the quality from the other companies I like to be any less. The reason I order from Young Living monthly on the essential awards program is because there are products I get from them that I can't get anywhere else that work for me.
I started with a basic starter kit to get a membership with Young Living and test some products out. I had previously been using Eden's Garden and Plant Therapy. I have also recently purchased from Revive. I like all of these companies for various reason but none of them have exactly the same products. They may be a close formulation of an essential oil blend but I have found that some blends I just like the scent better from a particular company. For example I wanted to try the Thieves blend for cleaning and use in my diffuser. I started with a blend that says it is comparable from both Eden's Garden and Plant Therapy. Those both work fine and have a strong Eucalyptus smell. I still wanted to try the original Thieves blend so I finally ordered it from Young Living. I have to say I like that blend better. I like more spicy clove scent that Thieves has verse the more Eucalyptus scent that the other brands blends have. That being said, I wanted to order a larger bottle of Thieves without spending a fortune so I decided to try the Revive brand of essential oils and their version of the Thieves blend that they call Immunity. I was pleasantly surprised that the scent profile was almost the same.
But it's so expensive!
If I like the other companies that are less expensive why do I order from Young Living? I like their products. That's the answer. I like the Thieves Spray, the Thieves waterless hand sanitizer, the Foaming Thieves hand soap, the Thieves dish soap ( I use a little in the dish washer with dishwasher tablets from Dropp- I haven't tried the Thieves dishwasher tabs yet. I find that a little of the Thieves Dish Soap really makes a difference on how clean the dished come out). I also love the scent of Stress away blend, Peace and Calming blend and Citrus Fresh. I also use a product called Progessence Plus for my hormones and Endoflex essential oil blend for my thyroid and hormones. In addition I enjoy the drink called Ninxgia Red that is full of good stuff for your body. I also use the Thieves toothpaste and mouthwash. That is a lot of stuff I like from Young Living and I haven't even tried everything from them.
All these products are the reason I continue to use and buy from Young Living. When I run out of a single essential oil like Lavender or Lemon, I will normally order from one of my other favorite companies unless I ordered enough that month to get some products free. I find that the single oils are less expensive elsewhere but most of the blends I like I continue to get from Young Living. Sometimes I wait until there is a promo for the month and sometimes I use my PV points I have earned from my monthly purchase with Essential Rewards to get them.
My Why
Why do I get soap and toothpaste and mouthwash from Young Living when I can get that stuff cheaper at the local store? I like them. I think they work. I want to use more natural products with less chemicals and toxins. I have never liked using antibacterial soaps, bleach or harsh dental products. So switching to a more natural product and one that has essential oils was easy for me. I find that the foaming soap from Young Living does not dry out my hands and I like that it has essential oils in them.
Something else that keeps me buying from Young Living are the products I mentioned I use for my hormones. I have been using Progessence Plus and Endoflex for almost 9 months as of writing these. I noticed right away that it improved my period. My days of bleeding reduced from 5 to 3 and half. This has continued from the first month I started using Progessence Plus and has not changed. I have loved having a shorter period and there is only one heavy day now. I also find that I experience way less, sometimes even no PMS symptoms since I started using Progessence Plus.
This is not just me saying I notice a difference. My husband has commented multiple times that he can see a difference in my emotions and that I have virtually no pms symptoms since starting with these products. The one month I rationed out the Progessence Plus I had and it was sold out at the beginning of the Covid-19 pandemic, my husband noticed right away. He asked if I was still using my hormone oils and I said yes, but I was using less until it came back in stock. I ordered two bottles as soon as I could and it has been clear sailing ever since. We are both happy now. EndoFlex is an essential oil blend I use also for my hormones and thyroid. Sometimes I will also add Frankincense to this blend since Frankincense is also a good oil for hormones in addition to great for your skin.
What is Essential Rewards?
I feel like I could go on and on about the products and oils I love and use from Young Living. There are a bunch I have not tried yet also. When I signed up for a membership I started with the most basic one that was available mostly to try the Ningxia Red drink and get the wholesale member pricing. After one small order the next month I signed up for the Essential Rewards monthly program. You need to order $50 of products each month through Essential Rewards and then you get reward points on each order that you can then use to get more products through the regular shopping cart section of the website. Spending $50 a month seemed like a lot at the time but since I order Progessence plus almost every month I just add another 1-2 more products or oils and I have enough. I am currently earning 20% back on my essential rewards orders so then I can use those reward points to buy something else or save them and let the points grow to use on a bigger purchase in a few months.
Wait…I have to spend $50 a month?
No. You don't have to sign up for essential rewards. But I have found that it is worth it for me since I am ordering products from them monthly anyway and in addition I acquire reward points that I use for other purchases.
How do I spend at least $50 a month on Essential Rewards? It's surprisingly easy. Some months in the beginning I spend more and then qualified for the free promo products for those months. I figured it out and even though I spend $150, I had received products worth over $300 total, but the reward points I used to buy other stuff and just paid shipping.
May ER Order:
Progessence Plus $38.50 (worth it)
Citrus Fresh 15 ML ($15. 75)
Valor Deodorant ($12.75) new product, will be the first time trying it
April ER Order:
2 Bottles of Progessence Plus (stocked up since was running out and was sold out the month before)
March ER Order:
 Prenolone + – 1.94 oz
$
37.75
Thieves Household Cleaner – 14.4 fl oz
$
22.50
ER Loyalty Kit – 6 Months
$
0.00 ( free 6 month gift for being on ER)
February ER Order:
Thieves Fresh Essence Mouthwash – 8oz
$
11.25
USD (split between two bottles for less intensity and last longer)
Lip Balm – Cinnamint
$
4.25
USD
NingXia Red 2 oz Singles – 30ct
$
87.00
USD
Cedarwood Essential Oil – 15ml *Promo* ( Free promo for ordering over $100, I use with Lavender and White Angelica for Sleep in a diffuser)
Ok… How do I get started?
Do you want to try the amazing Thieves products, get started using essential oils or drink Ninxgia Red for your health? I say just give it a try. Start with a premium started kit. You can start with essential rewards right away and start earning pints back on your starter kit order or add essential rewards later after you fall in love with the products.
Use these links below to get started and make sure to use my member/enroller ID number so I can set you up with some great Facebook Groups and send you a free gift from me. As of right now on May 14 Young Living is offering a free bottle of the new Luscious Lemon Foaming Hand Soap. This offer is only available until 5/31/2020, but why not add it to your cart anyway if it is not free anymore after that.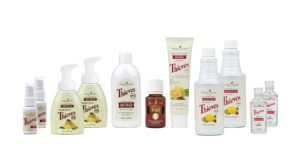 The Everyday Essential Oil kit is perfect to get started using essential oils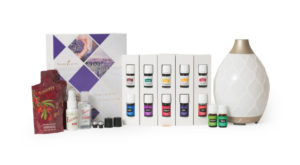 The Welcome Home Kit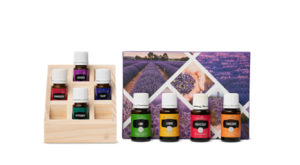 Make sure to use the links provided so you get added to my team and I can set you up with a few Facebook groups and send you a gift from me.
Learn More about Essential Oils
Learn more about Thieves essential oil blend
http://www.theclassybrokegirls.com/what-is-thieves-essential-oil/
5 Basics Essential Oil Things to Know
(Visited 66 times, 1 visits today)