Disclosure "As an Amazon Associate I earn from qualifying purchases made through the links below or I may earn money or products from the companies mentioned in this post.
The Day after Coronavirus Travel Bucket List 
As an introvert I am actually loving the stay at home restrictions. I have worked on my blog, starting stretching every morning, slept in, binged all of Star Trek Picard and all of Star Trek Discovery and we started working on a patio in the backyard. But with the Coronavirus or Covid-19 in full swing no one is going anywhere exciting. I love to travel and go to new places, so I have a few vacation ideas for after Coronavirus is over.
All of my vacation ideas for after Coronavirus is over bucket list locations are located in the United States except the last one. I love to travel internationally and in the last two years we have been to Canada, Peru, France, Barcelona, Ireland, Scotland and England.  There are so many wonderful places to travel to internationally and domestically. I love the national parks in America and I love road trips and weird roadside attractions. So here is my current list of locations I would love to go to in the near future after the Coronavirus pandemic is over.
1. Gatlinburg, TN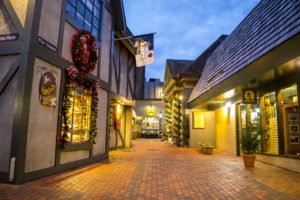 Gatlinburg is definitely a tourist town. It is located at the bottom of the Great Smoky Mountain. I recommend driving from North Carolina into Tennessee crossing the state line at the top of the mountain. The drive through the park is very nice and a beautiful way to get to Gatlinburg.
We have been here before and I definitely want to go back. 
Gatlinburg is full of shops and moonshine. We had a blast walking up and down the main street getting free moonshine samples. We were able to get a hotel just 2 street over from the main street which was great for all those moonshine samples that added up. If you are really feeling buzzed from the moonshine samples then head to Dick's to get something to eat and to get picked on by your waiter. Normally I would have hated a place like this but due to the moonshine it was actually fun. 
I would love to go back here and stay in a cabin nearby. Along with the tourist area, shopping, and moonshine, there are also areas to go hiking. 
2. Pigeon Forge and Dollywood
When we went to Gatlinburg a few years ago, we didn't have time to do anything in Pigeon Forge which is the next town over and just a short drive away. We only drove through on our way out. I would love to go to Pigeon Forge and Dollywood. 
Again this is a popular tourist area but it still interests me. There are many activities for family and shows. I am interested in seeing the Hatfield and McCoy show and any other dinner and a show that looks interesting even if it is touristy or corny. 
Why Dollywood? I love theme parks/amusement parks. I love the rides and I love the shows. 
I was hoping that we could go to Gatlinburg, Pigeon Forge and Dollywood in May around Memorial day but that doesn't seem like it will be happening. When we are able to do this trip it will definitely be a road trip from Pennsylvania. My husband enjoys driving and I enjoy the ride. I will normally bring 3-4 books to read for a trip like this, a notebook and sometimes a knitting project. 
3. Disney Hollywood Studios
Disney is closed. No one knows when it will reopen. But when it does I would like to go to Hollywood Studios. I was there once back when it was MGM Studios.
We are a family of two adults. We don't have any kids and we don't plan on having any kids. We are not that millennial couple that goes to Disney without kids every year that lady threw a fit about online. Instead we are one Millennial and one Gen Xer who love going on roller coasters and having fun. We do this on a budget because Disney is expensive, overpriced in my opinion.  That is why we only ever went once when I was a kid. As an adult I decided I wanted to make it back and go to all the parks. The only ones left to visit are Hollywood Studios and Magic Kingdom. 
We don't eat at any of the fancy restaurants, we don't buy any expensive Disney brand products that we would never use again, we share meals and window shop. Something I have learned as a classy broke girl is that you can cut corners and still have a great time. You don't need to spend thousands of dollars in one week to have a good Disney or any other vacation. 
In typical classy broke girl fashion I am sure we will drive, stay at a cheap hotel overnight and then stay with friends once we get there. We will share our meals and snacks at the park and we won't buy anything unnecessary to bring home. We will have a great time!
4. Outer Banks, NC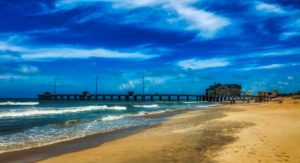 Outer Banks, North Carolina is one of my favorite places. I think it is my favorite beach spot. We always go in the off-season in September. The weather is still warm, the crowds are gone, the prices are cheaper and there is always the chance a hurricane will force you to evacuate. 
Outer Banks was always one of those places that I heard of other families going to for vacation. It was not something my family growing up did. Finally in my mid 20's I got to go and I fell in love. 
This year we are planning on going for two weeks in September. I really hope that this happens and our trip doesn't get cancelled due to the virus. 
The things I enjoy about going to Outer banks: The big house, everyone eating dinner together, sleeping in, sleeping on the beach, beach volleyball, playing in the waves, no crowds on the beach, no busy boardwalk, walking from the house to the beach each day, checking out the local shops, hanging out in the hot tub at the house, hanging out at the pool at the house and just having a good relaxing time. There are also lighthouses, wild horses, 4 wheel driving on the beach and sand dunes.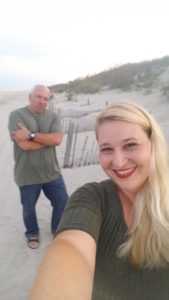 5. A cruise anywhere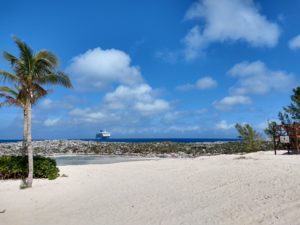 The current future of cruising is unknown with the pandemic in full swing. I really hope that cruising is still a possibility in the future and not overly expensive. We are all about finding great cheap deals when we cruise or do any other vacation. 
My husband and I love to cruise. We went on a double cruise for our honeymoon. Cruising is also one of those things that everyone else seemed to do but was not a reality for me for most of my life. Now I have been on enough I think I have lost count. 
We love to cruise because of the value, the destinations, the ship, the food and we find it fun and relaxing. We love sea days tanning and reading a book on the sun deck. 
We have cruised to the Caribbean, the Bahamas and Alaska. We would love to cruise in the Mediterranean or do a world cruise.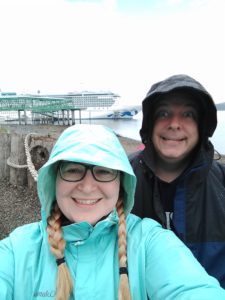 Travel after the Pandemic
What will travel be like after the pandemic is over. We will have to wait and see. Hopefully all the locations above that I want to go to after the pandemic is over will still be a possibility including cruising. For now I am enjoying walks in my local area, sitting in the backyard with the my cats and binge watching TV shows and movies. Some day we will return to work, return to the grind and return to planning trips but today I am enjoying the slow pace that the stay at home restrictions have put on daily life and I am enjoying just relaxing.
What are your vacation ideas for after Coronavirus is over?
(Visited 109 times, 1 visits today)