Disclosure "As an Amazon Associate I earn from qualifying purchases made through the links below or I may earn money or products from the companies mentioned in this post.
This site contains affiliate links to products. We may receive a commission for purchases made through these links.
All About my experience with a French Press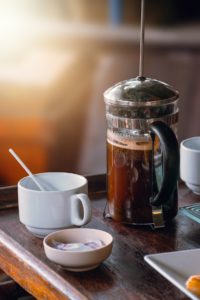 Coffee, coffee, and more coffee! Sometimes I like the convenience of having a coffee maker that makes coffee in just a few minutes. But then there are the times when life is a little slower and I enjoy using my French Press to make coffee or tea. Learning how to use a french press is not difficult at all. One benefit is that all you need is hot water and you are ready to make a variety of different drinks.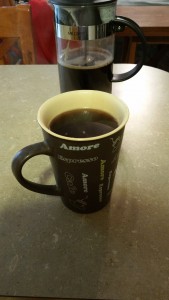 It gets me going in the morning, helps me get through work and warms me up when it is cold out. I never thought coffee could be classy. I'm not the Starbucks type. I either make my own with a standard 12 cup coffee maker or go through the drive thru at Dunkin Donuts. So when our room mate showed up with this thing called a French Press I wasn't so enthused about it. I already had a coffee maker so what was the point of this little pot thing?
The best coffee I ever had was near the Pantheon in Rome. It was just one Euro and nothing less than perfect. I'm not going to tell you making coffee in a French press results in the same thing but I definitely think it tasted better than with the normal coffee pot. Back in 2014 these broke girls did not have a Keurig, my coffee maker was free and it worked great. Now I have a Keurig and I do use it often but there are times I prefer to use the French Press.
If you are in need of a French Press see below for some options from Amazon. One option is the glass French Press and the other option is a stainless steel French Press.
Why use a French Press?
1. It's easy
2. It doesn't require electric
3. If you can boil water you can use it.
4. No special coffee required ( of course better coffee grounds or beans equals better coffee)
5. It taste better
6. It's way classier
How to use a French Press
1. Boil water
2. Put 3-4 scoops of coffee grinds in press
3. Pour water over coffee
4. Let it sit for 4 mins to brew
5. Push plunger down slowly to separate coffee grounds from coffee
6. Pour your fresh brewed coffee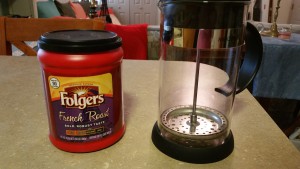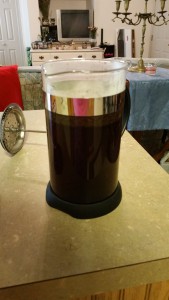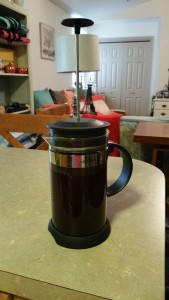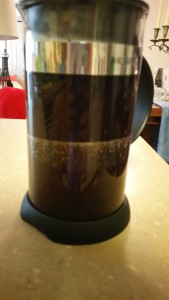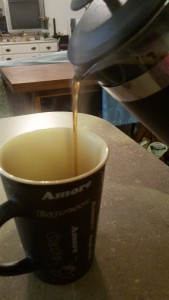 What can I make in my French Press?
Of course coffee. I have also used it to froth milk, to make larger amounts of loose leaf tea and to make Rasa Coffee.
If you are thinking of a looking into a coffee alternative, Rasa Coffee is one to check out. It is made from herbs and various plants. I like the coca flavored one.
Check out the description on Amazon to learn more.
(Visited 190 times, 1 visits today)