Coffee, coffee, and more coffee!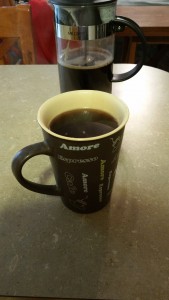 It gets me going in the morning, helps me get through work and warms me up when it is cold out. I never thought coffee could be classy. I'm not the Starbucks type. I either make my own with a standard 12 cup coffee maker or go through the drive thru at Dunkin Donuts. So when our room mate showed up with this thing called a French Press I wasn't so enthused about it. I already had a coffee maker so what was the point of this little pot thing?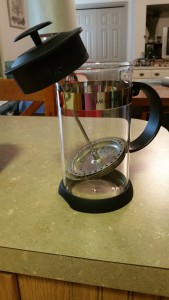 The best coffee I ever had was near the Pantheon in Rome. It was just one Euro and nothing less than perfect. I'm not going to tell you making coffee in a French press results in the same thing but I definitely think it tasted better than with the normal coffee pot. No these broke girls do no have a keurig, my coffee maker was free and it works great, but for $10-$20 depending on the store and the size of the French press you can make classy coffee. Ross sells French presses in different colors in this price range. Speaking of Ross I found some great things, not too expensive for my vintage travel themed room.
Why use a French Press?
1. It's easy
2. It doesn't require electric
3. If you can boil water you can use it.
4. No special coffee required ( of course better coffee grounds or beans equals better coffee)
5. It taste better
6. It's way classier
How to use a French press?
1. Boil water
2. Put 3-4 scoops of coffee grinds in press
3. Pour water over coffee
4. Let it sit for 4 mins to brew
5. Push plunger down slowly to separate coffee grounds from coffee
6. Pour your fresh brewed coffee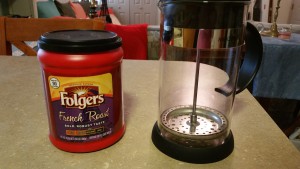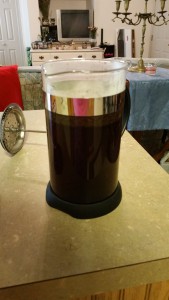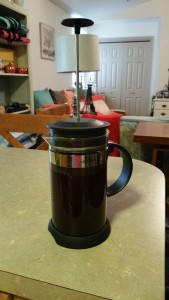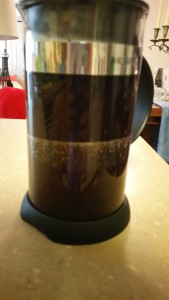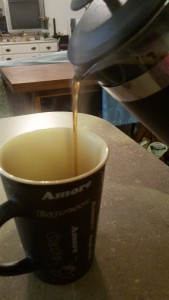 (Visited 136 times, 1 visits today)
Please follow and like us: